Premium Hosting for BigBlueButton

BigBlueButton was born in a classroom and built for one audience: teachers.

Like Moodle, BigBlueButton is open source and built by a global community of teachers, developers, and commercial companies that are dedicated to creating the world's most teacher-centric virtual classroom. (Case study: Baden-Württemberg, a state in Germany, used it to provide virtual classrooms to over 3,000 Moodle-based schools during the height of the pandemic). That's the power of open source!

Blindside Networks started the BigBlueButton project in 2008. Since then, Blindside Networks has managed the project's growth, development, and every release. Today, they have hosted over 2 billion minutes of virtual classes using BigBlueButton. They know BigBlueButton very well.
Based on the project's commitment to teachers, Moodle Pty. is building BigBlueButton into the core of Moodle 4.0. The deep integration enables sharing of data between BigBlueButton and Moodle, such as participation-based activity completion.
Eummena has partnered with Blindside Networks to offer their Premium Hosting for BigBlueButton, giving our customers access to the best environment and capabilities for teaching online.


What do you get with BBB Premium?
Video Playback
---
Your classes get recorded as a single video file, giving you all the shared content in a single file (chat plays back alongside the video). There is no cost for storage, which means your instructors can record thousands of hours, and we'll store them all.

---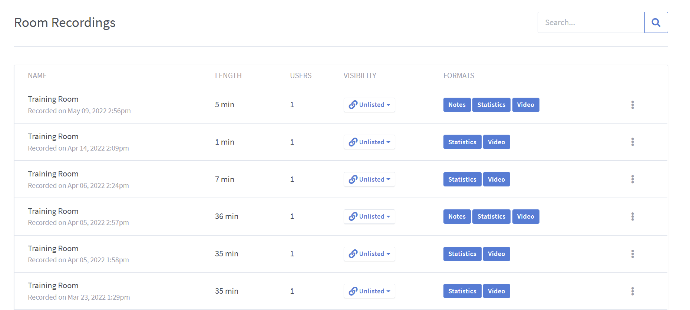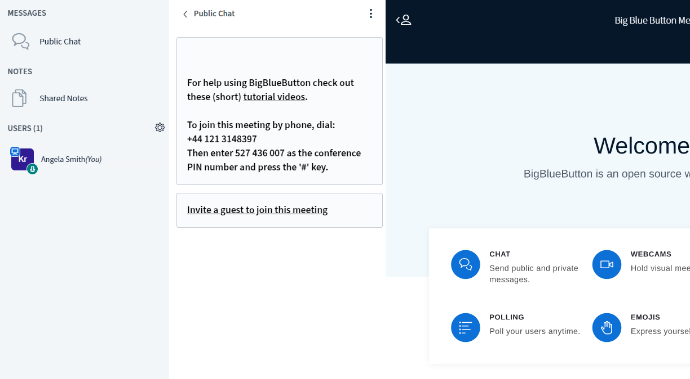 Dial-in numbers for every session
---
BigBlueButton offers built-in, high-quality, low-latency audio. And to support your efforts, any time an instructor can't get their microphone to work, we provide dial-in numbers for every session, and instructors can simply call in and continue the class. Outside North America, charges will apply to the dial-in.

---
Invite external guests
---
Do you want to invite a guest lecturer into a session? It's easy to do, as every class has an invitation link (visible only to instructors) where they can click to invite external users into the class. There's no need to create accounts in Moodle.

---


Analytics for every recorded session
---
BigBlueButton provides you with the Learning Analytics Dashboard for live analytics during the class. With Premium Tier, your teachers have access to these analytics after their class finishes. Instructors can use this data to identify high and low participating students and gauge comprehension based on polling results.

---
Personal rooms
---
You can use BigBlueButton outside of Moodle. Using "personal rooms", an external portal, your instructors can create rooms, have permanent URLs for invitation, and manage recordings. You can integrate authentication to personal rooms using OAuth2 (Google apps and Office 365 if you are using either of these two single sign-on systems).

---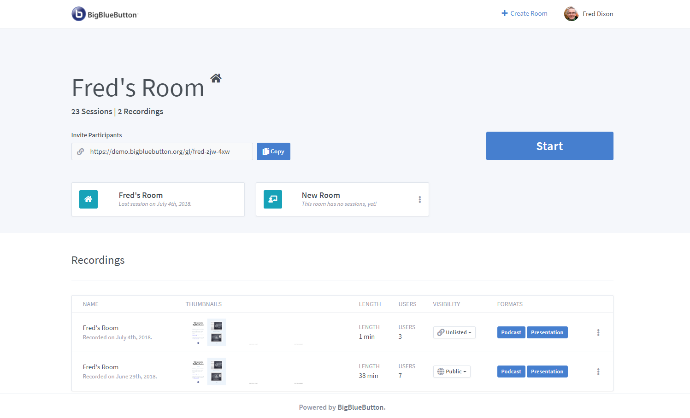 Request your Premium BigBlueButton