Run your business with one software designed to meet your unique needs and move you to the next level
Boost your sales
---
Showcase your products and services professionally.

Send clear and complete quotations to your prospects. Add product descriptions, beautiful images, and additional information.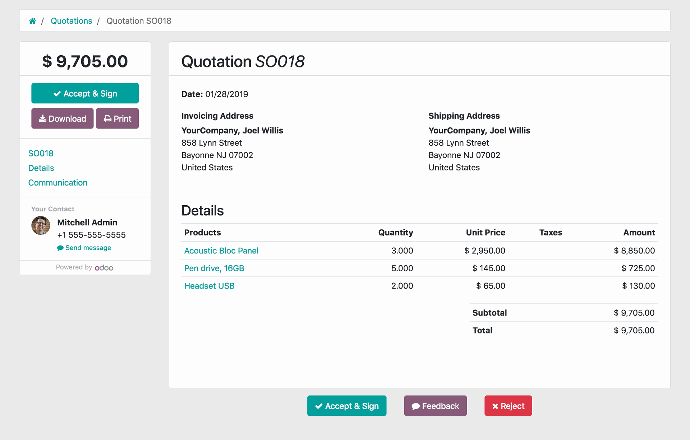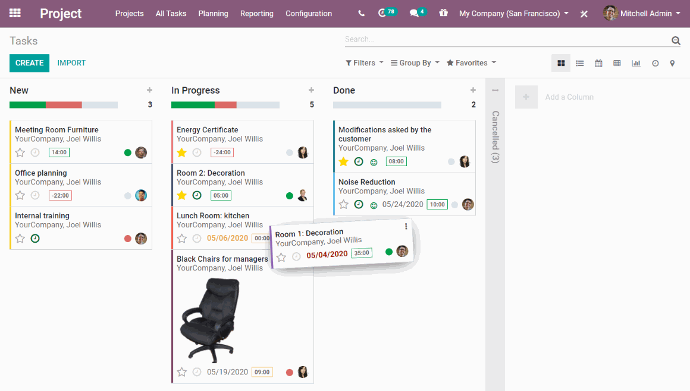 Integrate your services
Forecast needs & resources. Track project performance & employees' availability.
Simplify your processes and enhance employees collaboration.

Streamline your operations
Improve performance & process time. Automate your purchasing workflow. Automatically send RFQs to your suppliers
based on your stocks levels.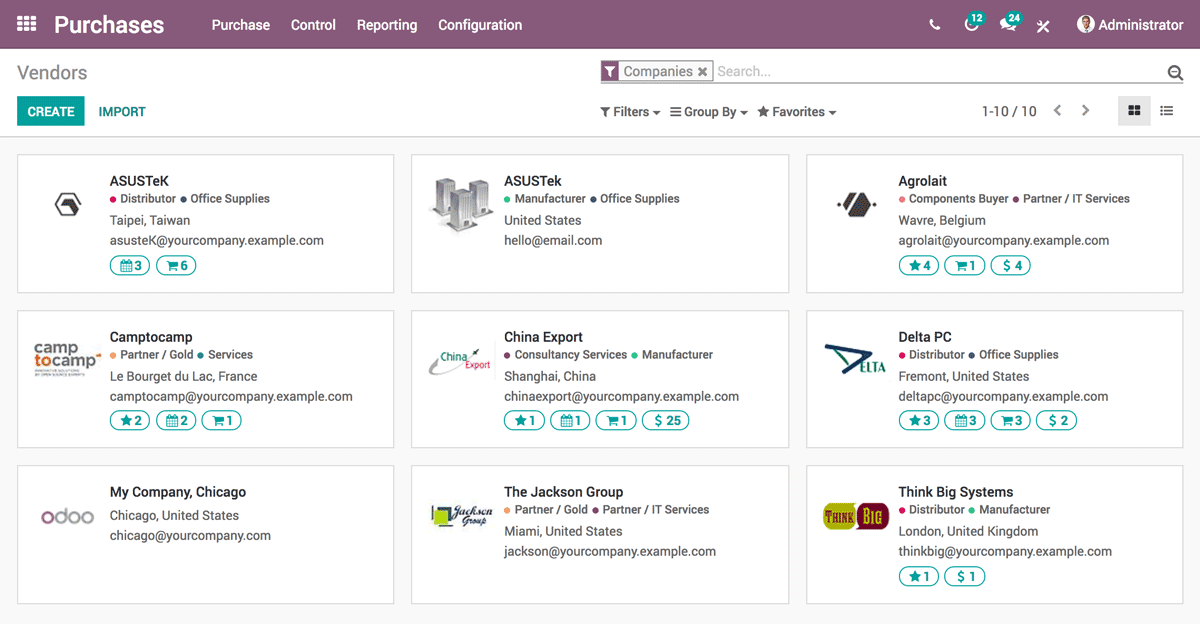 Build stunning websites
From social media to push notifications and live chat, Odoo is fully packed with all you need to boost your online activity.
E-commerce. Optimize your conversion rates with tailor-made forms for any purpose.

Manage your finances
Get paid faster with electronic invoicing and automated follow-ups.

Create sharp and professional invoices, manage recurring billings, and easily track payments.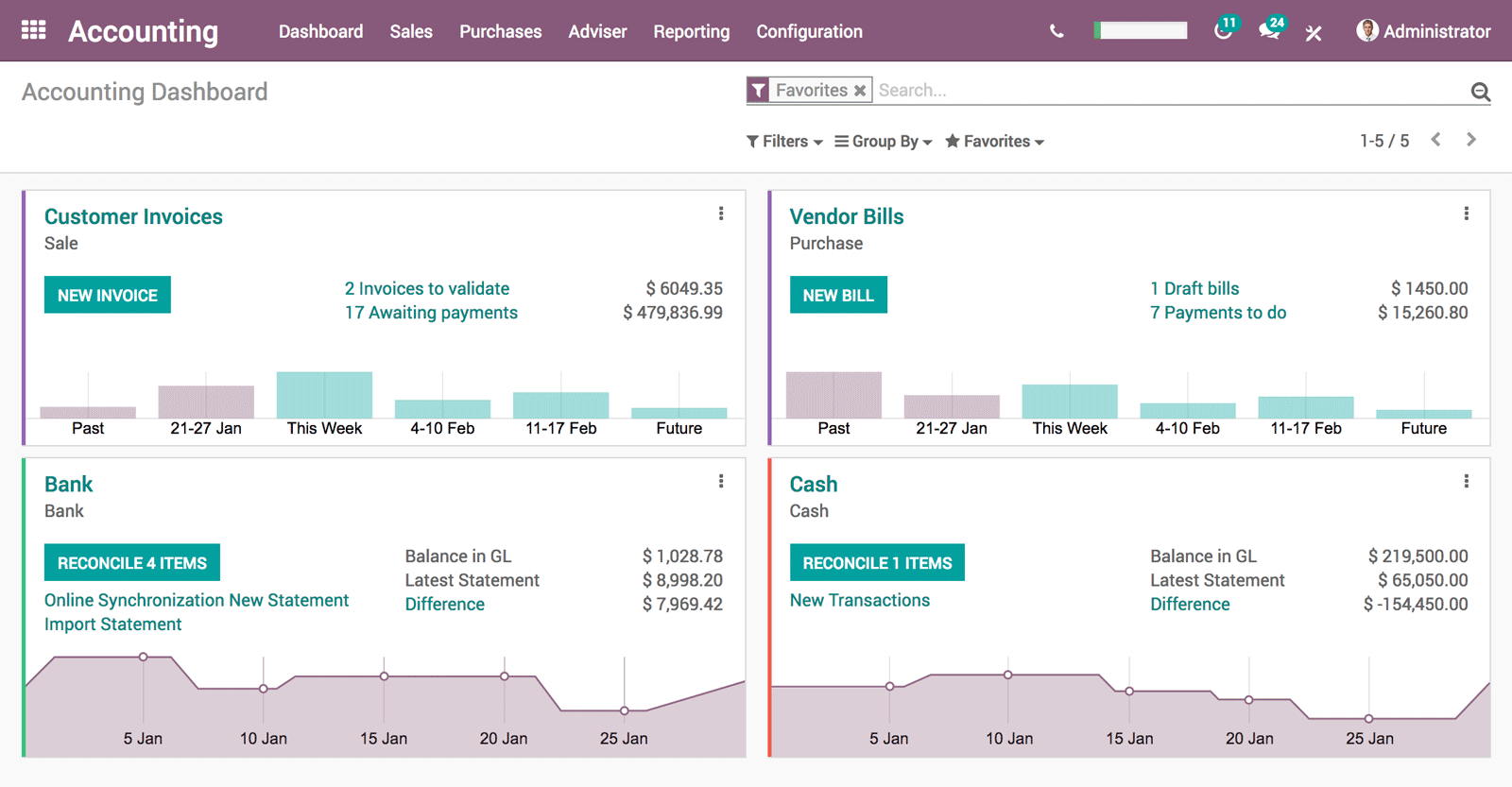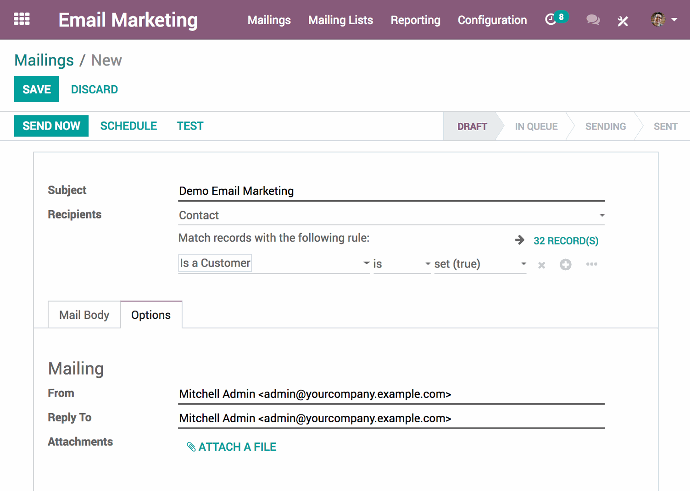 Amplify your marketing
Create automatic & targeted marketing campaigns. Automate your workflows and scale your business.
Optimize your results by sending your campaigns to targeted groups within your database, track your links and calculate your ROI.
Give Odoo a try!
Use the Odoo Runbot to "play" with different versions of Odoo. Don't worry, you won't break anything!
The demo sites are reset regularly