Day 1
With the Partners' day still on our minds, we entered the Barcelo Sants hotel and we ventured inside the Moodle room. There, most of the 840 participants of the Global Moot, were waiting for the keynote from Martin Dougiamas. It was a room packed full with energy and ideas waiting to be unleashed throughout the Moot. 
After the keynote, we had a short coffee break before we split into the different parallel sessions. We will reserve some space at this point, to mention the wonderful catering throughout the event. Great coffee, amazing desserts and food, kept us energised and ready to go for all the sessions that the organisers of the Global Moot, had put together for all of us.
Our Eummena team members were participating in all parallel sessions, following and keeping notes of interesting applications and use cases of Moodle. When we weren't doing this, we were welcoming people at our stand, as a Silver sponsor of this year's event. Click on the accordion below, to read some key takeaways from day one.
Towards the end of this long but interesting day, we also had Moodle's birthday. Our beloved Moodle turned 20 years young, and we had a cake and biscuits to celebrate it.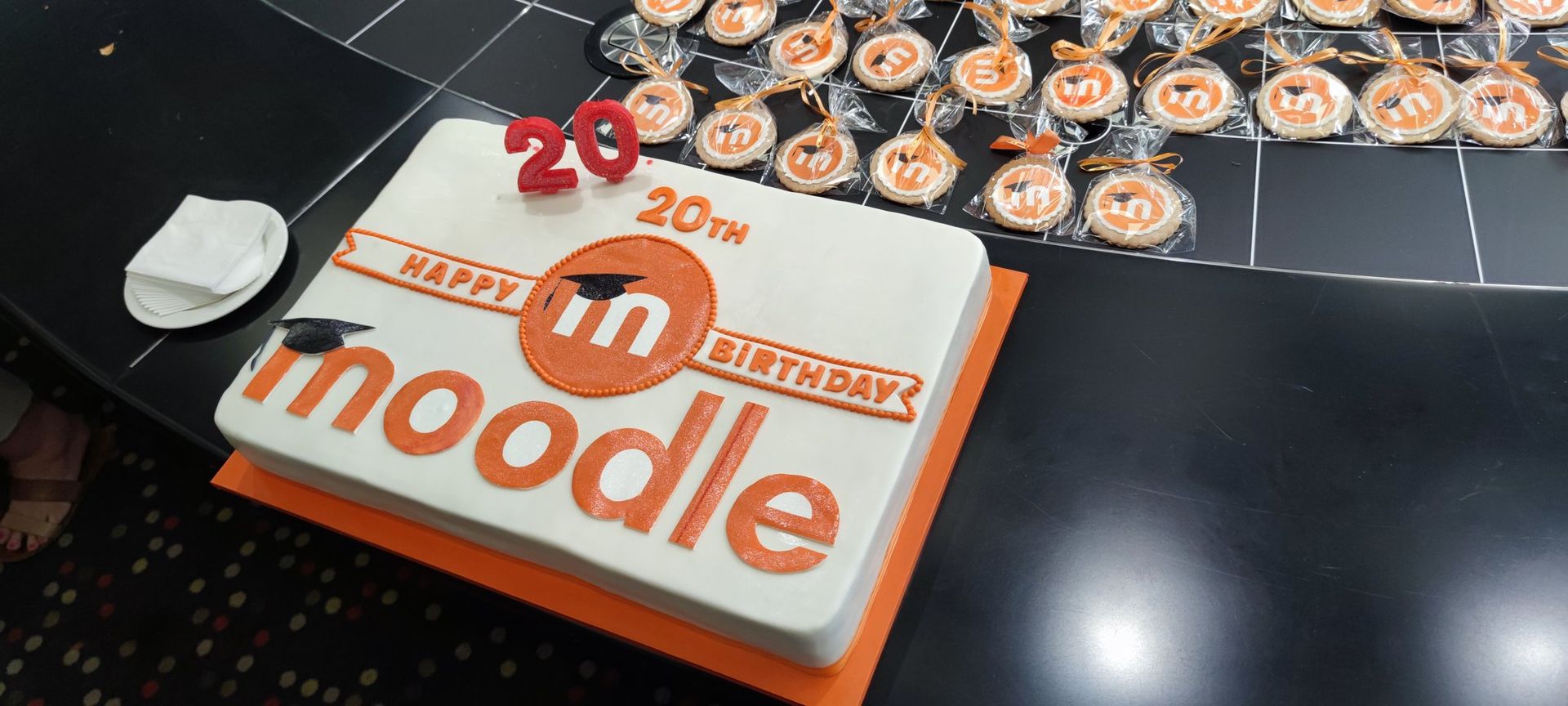 Despite the long day, we did manage to walk around Barcelona enjoying some local as well as some "imported" dishes, adapted to the Spanish culture. And although this is not a travel blog, we will still share the address of Mimo's Born. If you're reading this and you are planning your next trip to Barcelona, the area is very nice for a dinner or some drinks.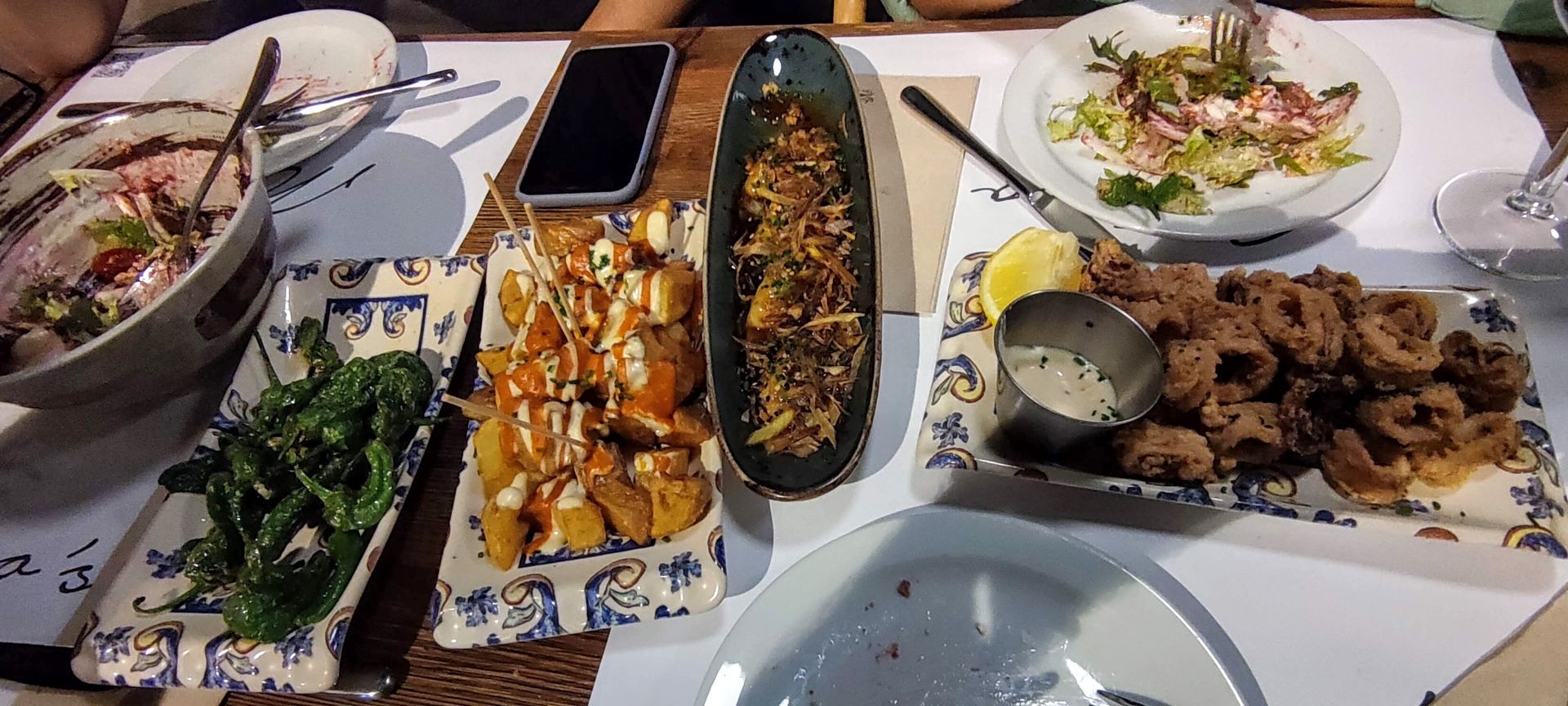 Next stop - Day 2: A day-long party