Dear fellow Moodlers and Moodlers-to-be, 
We start from Day 0 of the GlobalMoot that took place from September 26th to September 29th, 2022, in the beautiful city of Barcelona, Spain. After a long wait of 3 years, we finally packed our suitcases, left our homes and travelled for what was destined to become the biggest and most exciting GlobalMoot ever.
Reaching the city on Sunday afternoon, we took advantage of our free day, to stroll around the city, down to Plaça d'Espanya and the adjacent mall, where we enjoyed breathtaking views of the city from above.
For us, the Moodle Partners, the event started on Monday, September 27th, when we met our amazing fellow Partners, to discuss the past, the present and the future of Moodle. Our day started with a warm welcome from Martin, and a round of introductions from the partners, where we had the chance to reflect on our most recent achievements. After that, we went into a big and open discussion about our common challenges and ways to address them. 
As you probably expect, there is not much that we can share from the internal discussions, but there were some key takeaways that strengthened our motivation towards creating a better world through education. 
Moodle is growing

because its partners are growing and the partners are growing because Moodle is growing. Our symbiotic relationship, built for many years, is a prolific example of what we can achieve as a group of people with a common goal.  

Moodle is servicing diverse audiences because people are realising its vast potential to serve multiple needs. Each one of the 40 partners in attendance, brought with them, at least one new case where Moodle is being used in new and innovative ways.
Moodle products are better

with each passing day. We had the chance to connect with each one of the product leads, and ask them anything we wanted about their product. From Moodle LMS, to  Moodle Workplace and all the other Moodle services and products, the roadmap ahead is very promising. 

New and exciting Integrations were discussed amongst partners. It was great to hear from our Moodle Certified Integrations, on how their software is integrating with Moodle LMS and Moodle Workplace, boosting the capabilities of the respective platforms. 
The day continued with a series of presentations, that showcased collaborations between partners. This was a testament to the fact that through our joint expertise and skills, we can take Moodle solutions to the next level in order to support our clients' needs. In addition that, we  also heard about individual successes from partners, ranging from K12 to universities and the corporate sector, which was refreshing and inspiring. 
Moodle Partners
Here's a photo from all of us, the Moodle Partners that joined the Global Moot for 2022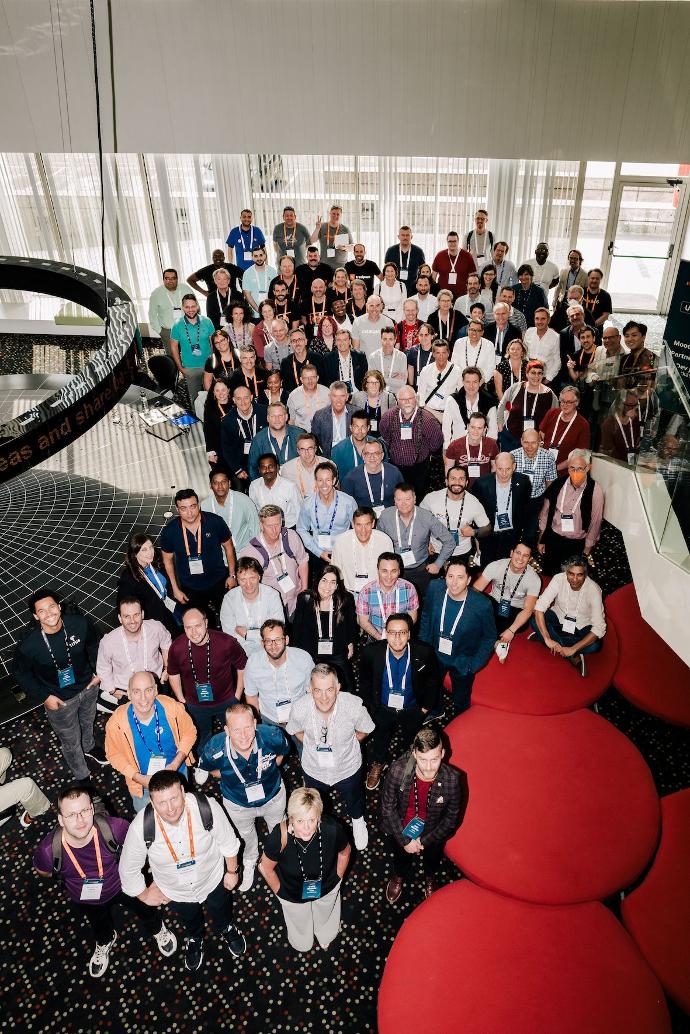 With some hours between us and the main event, we enjoyed the rest of the afternoon with our partners and walked around the city once more to take in, as much from Barcelona as we could.
Next stop - Day 1: Let the games begin