One of our mottos in Eummena, is that we always strive to realise the human potential. And by that, we mean also our own potential, as individuals but also as a team. Therefore, in the context of our work, we always seek any content that will allow us to enhance our knowledge on what we do, and consequently allow us to offer better services for our customers!
Buried deep in a folder somewhere, we found reports that have been read and used from members of our team when preparing presentations, lectures or courses. And we recently came to the realisation that whilst some of us know where these reports are, not all of us appreciate their findings or are aware of them.
And from that point on, we decided to take them out from these old folders, read them again, highlight parts and open them up to discussion. For sure, someone can find them in the respective publishers' websites or repositories, etc., but still, another take on them, some comments or a reflection is something that adds to their value, even, in the case of this report, three years after its publication. There we go!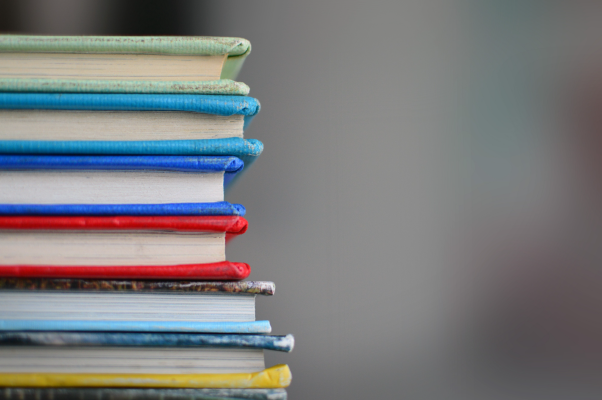 This report by OECD, was a background report to the 2nd Global Education Industry Summit, held in Jerusalem on September 2016.
It broadly discusses:
Evidence on innovation in education,
The impact of digital technologies on teaching and learning, and
The role of digital skills and the education industries in the process of innovation
In the core of this report lies the fundamental realisation that innovation is necessary to bring changes to education, but at the same time, education on how we innovate is also critical. This realisation creates a self-fulfilling prophecy of sorts, where innovation that is needed for education can only be attained through education for innovation. In some aspects like the causality dilemma about the chicken or the egg, isn't it?
The report also reflects on the fact that individuals with higher educational attainment, use digital technologies more. And in turn, this situation calls for education to try to address this "digital divide" that is essentially a skills' gap between the haves and have-nots.
As the report states, all around the world, governments invest heavily in ICT, through large national initiatives on digital transformation of their educational systems. Hence, the quality of schools' educational resources, including ICT and connectivity, has increased greatly, although studies indicate that digital technologies have not yet been fully integrated in teaching and learning.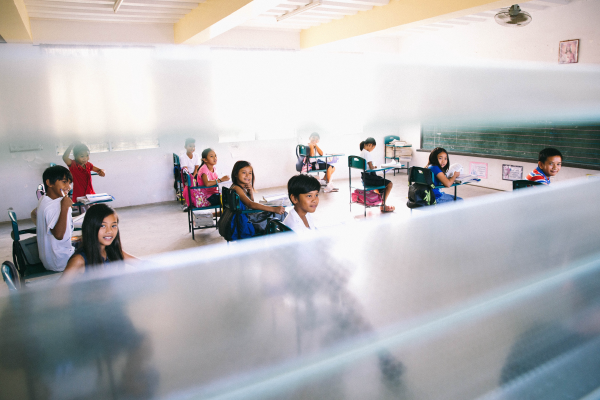 And although the discussion on the barriers and inhibitors of this transformation, is lengthy and uncomfortable at times, what remains true, is that the "introduction of digital technologies in schools has not yet delivered the promised improvements of better results at lower cost". Even worse, as the report states, "there is only a weak, and sometimes negative, association between the use of ICT in education and performance in mathematics and reading, even after accounting for differences in national income and socio-economic status".
If you are one of those people that need to point fingers at someone, some of the reasons on why education has not yet realised the full potential that digital technologies have promised, can be the following (our own reflection, not quoting the report here):
Rigid national policies and strict curriculums do not allow for a formal introduction of the technology into the schools,
The are serious gaps in the digital skills of both teachers and students, which doesn't allow them to use technologies to teach and learn,
There is a scarcity of high-quality digital learning resources and software. Good material may exist here and there but sometimes it's either not open, or it's so well-hidden or poorly structured (no copyrights respected) that it's not sharable,
There is a lack of clarity over learning goals, and insufficient pedagogical preparation on the teachers' side on how to incorporate technology into teaching in a meaningful way
But what can technology do?
Well, as the report points out, technology can help in transforming education by:
Supporting innovative pedagogical models, such as gamification, online laboratories and real-time assessment that improve high-order thinking skills,
Supporting simulations such as remote or virtual online laboratories, providing relatively low-cost flexible access to experiential learning,
Facilitating international, cross-border collaborations that allow students to gain insight into other cultures as well as experience multicultural communication,
Supporting real-time formative assessment and skills-based assessments, that allows teachers to monitor student learning in real-time, adjusting their teaching practices, and
Offering online courses (Massive Online Open Courses) as well as resources on a scale, offering economies of scale for learners and teachers alike
In general, many arguments can be made against the use of technology in education, but as the report states (and we fully align with this statement), "Technologies tend to open up learning environments, both to the digital world and the physical and social environment. They also bring new actors and stakeholders into the educational system, not least the education industries, with their own ideas, views and dreams about what the future of education can hold".
And of course, the fears of "marketisation", of education are there and in some cases, there are well-founded. And for that reason, there's also a big challenge here. The challenge, as we perceive it by reading through the report, is to transform the role of the industry, from mere providers of goods and services, to a real partner of schools, that fosters an innovation-friendly environment, putting greater focus on methods rather than technologies.
Simply put, industry should not be involved with schools, merely to sell "things" to them. It needs to become a part of schools, understand their "pains" and take them into consideration when preparing solutions for them. Solutions that will solve problems but at the same time they will foster an innovation-friendly culture in education systems. Of course, this is not only a discussion for the industry and the schools. As pointed out in the report, governments have to also support this by fostering a climate of entrepreneurship and innovation in education.
Highlights
To complete our short reflection on the report, here's some numbers that drew our attention as we read through the report:
Measuring the overall change in pedagogical and organisational practices in schools between 2000 and 2011, the report showed that the countries showing the most innovation at the classroom and school levels in primary and secondary education were Denmark (37 points), Indonesia (36 points), Korea (32 points) and the Netherlands (30 points).
Worldwide, in 2013, large proportions of teachers cited the need for professional development in teaching with ICT and using new technologies in the classroom. Georgia (39%), Brazil (37%), Italy (32%) and Malaysia (31%) are some of the countries with the highest needs for PD at the time.
At the time, using computers at school does not seem to confer a specific advantage in online reading. In addition to that, there can be a decline in performance, associated with greater frequency of certain activities, such as chatting on line at school. Nonetheless, more research is needed to identify the actual effects of ICT on student performance.
In 2013, 7.8% of Internet users in the European Union had followed an online course against 6.9% in 2009. Across the 26 OECD countries for which data are available, 7.6% of people followed an online course, ranging from 16% in Finland down to and the lowest levels in Austria, Czech Republic and Poland
Are you convinced to spend the time to read through the 153 pages of the report? If so, you can download it here!
---
Reference: OECD (2016), Innovating Education and Educating for Innovation: The Power of Digital Technologies and Skills, OECD Publishing, Paris. http://dx.doi.org/10.1787/9789264265097-en