Moodle, the world's most recognised learning management system, has been awarded "Best for Vocational Training" by Forbes Advisor in 2023. 
We extend our heartfelt congratulations to the entire Moodle community and partners for this outstanding achievement. This recognition comes as no surprise to Moodle providers like Eummena, who have been empowering educators, learners and professionals with tools and activities in Moodle platform that enable them to design and deliver high-quality training programs in full online, hybrid or face-to-face environments.

Forbes Advisor's recognition of Moodle's excellence in vocational training is a testament to the platform's capabilities. Moodle offers a range of tools and features that make it easy for educators to create engaging and effective courses for school, HE, vocational and corporate training. 
For example, Moodle's course creation tools allow instructors to add multimedia content, such as videos and audio files, to their courses to help learners gain practical skills in a hands-on manner. As well as, well-crafted course creation options, performance tracking, clear user management and goal-setting.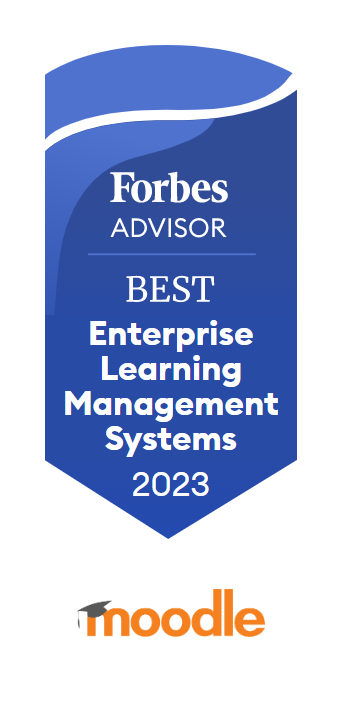 ---
"In order to determine the best enterprise learning management systems, Forbes Advisor ranked the features, pricing, scalability, and ratings of each competitor and weighted the criteria according to which ones are most important for growing businesses. These ratings are then scored on a curve to create the final ranking."

- Forbes Advisor
---
Once again congratulations to Moodlers evereywhere! Forbes Advisor's recognition of Moodle as the Best for Vocational Training is fabulous. Our Moodle platform wide range of features, its flexibility, accessibility, and security make it an ideal platform for delivering effective and engaging learning and training programs. As EdTech continues to grow in importance, Moodle will undoubtedly play a critical role in providing learners with the skills they need to succeed.


Learn more on Forbes Advisor website: