BETT 2023
---
Continuing on our tradition of joining one of the biggest EdTech expos in the world, we joined again more BETT 2023, as an exhibitor this time. 
We answered the call of Belgium's EdTech Station and with sponsorship from Flanders Investment & Trade - FIT, and  joined a prestigious group of EdTech companies to showcase our products, services and all innovations that we have been up to for the past period.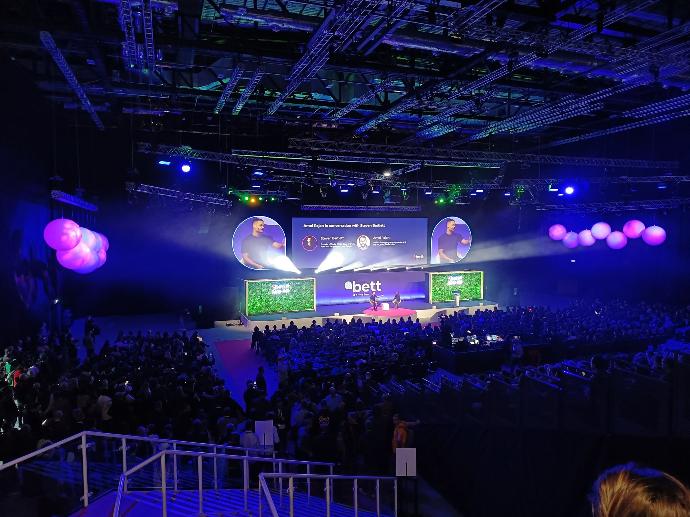 BETT was once more, a spectacle. Held at the ExCeL London, BETT 2023 was immense. Thousands of people, pouring in to get a glimpse of the future of EdTech. Although we were pretty busy talking to potential clients, we did make our rounds through the halls of BETT. Ranging from E-sports, to LMSs and robots (some built on top of vacuums), there was something for everyone. 
Our main interest was to see how the LMS landscape is shaping, and of course to discover opportunities for collaboration, which we did. We had the opportunity to talk to so many people about Moodle LMS and Moodle Workplace, but also to explore collaborations with wonderful companies that are offering add-ons for our LMS offerings.  
 The BETT wall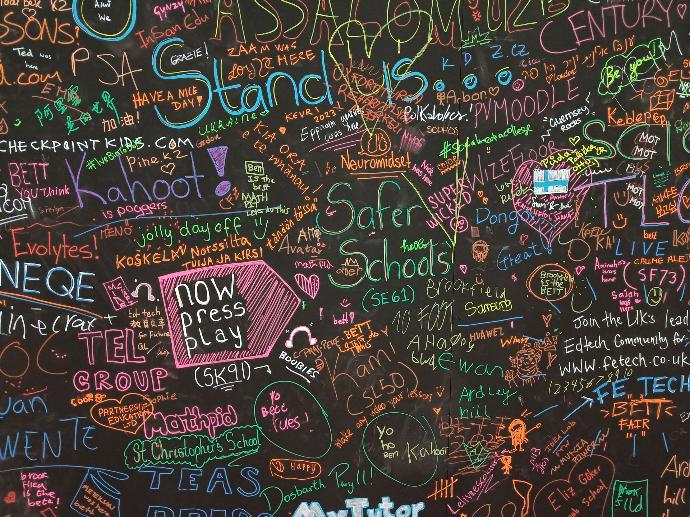 Of course, the talk of the town, was AI, and how it holds the potential to transform education as we know it. On our side of things, we have already started experimenting with AI for Moodle, so we were extremely happy to see that there are solutions out there that are bringing AI into learning. Nonetheless, there are multiple implications for the learning process itself, as was the case with many of the previous innovations that came along. AI should not be taken lightly under any circumstances, and before applying it for education, there's a lot that needs to be discussed and lots of countermeasures to be implemented, to make sure that AI indeed supports the learning process instead of hampering it. 
Aside from AI, our main interest related to Moodle integrations, was Assessment, Proctoring, and VR/AR systems, and we're happy to report that we managed to connect with some amazing companies, for all of the above. One of them was actually from Belgium, so exciting things will be coming our way over the next period. Stay tuned!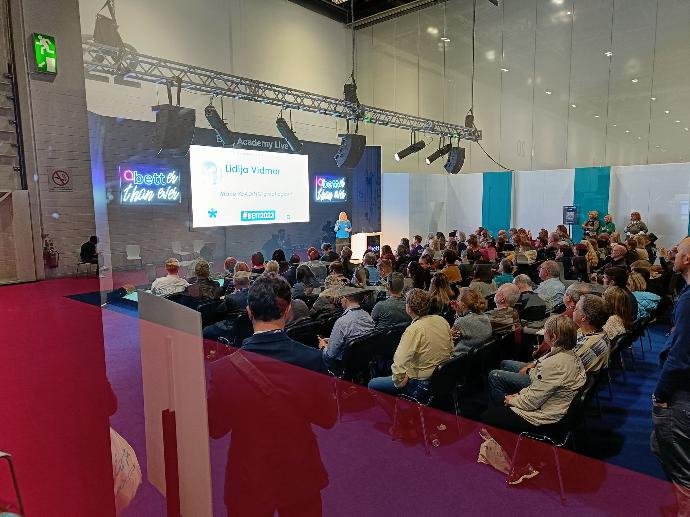 Experience
---
In this year's BETT, we were also delighted to attend the teachmeet that brought together amazing educators that shared their experience and knowledge, hosted and facilitated by our colleagues Bart Verswijvel and Arjana Blazic.
Another BETT is over. We will be back next year. Now, travelling back with all the memories, the flyers and the business cards, we can't help but think of how blessed we are to be part of this community. We are fortunate to be working in the most interesting field, one that holds many keys to unlocking our full potential as humanity.